The Grade 3-5 Assembly welcomed Tom (grade 11) on Thursday to hear about his upcoming trip and sporting challenge in Namibia for M.C.P.
Many of the students recognise Tom (and know he makes good waffles!) but they were surprised to hear about the 3-day Harambee Challenge he will be taking part in this month.
He will be part of a 25 participant team, mostly from Mayana itself, who will run from Mayana in the very North of Namibia  to Windhoek, the country's capital. They will carry a petition to be handed over to the government asking for improved living conditions, infrastructure and education for Mayana.
The total distance of 750km will be covered by the team and Tom hopes to run 75km himself. As well as the actual distance, he will have to deal with aches and pains, refuelling on the go and sweltering temperatures. However, Tom has been training for this moment since January and he is well prepared.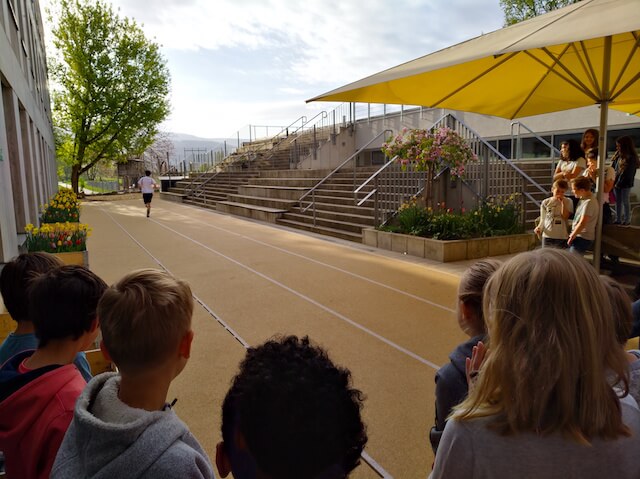 text & photos: AR