Our Grade 12 class may have been small in number but they've made a big impression on the whole school.  Our congratulations go to Anna, Louna, Sarah, Robin & Mikael on their graduation.
Our graduation ceremony had a number of "firsts" this year.  Our graduates hinted at a interest in Star Wars as they entered the ceremony to the sound of the Imperial March. We had donuts delivered to the graduates during an original and inspiring commencement address delivered by William Ledbetter.
And we had a four-legged guest in the form of Archie the spaniel.
 Thanks go out to all the people who made the ceremony a success especially Jade Karali for all the the preparations and arrangements, Birgit Kress for hosting, Kathleen Macdonald and Allyn Raw for presenting and William Ledbetter for his commencement address.  
Thanks also go to all the family, friends and school staff who attended.  It was wonderful to see the large number of students from other grade levels who attended the ceremony, especially an impressive group of Grade 11 students.  
It was also great to have a number of past students attend, JoAnn, Roberto, Haixu and Herman – we loved catching up with them, hearing stories of their experiences at university.
Congratulations to Sarah for receiving the Academic Achievement Award, and to all our graduates, we will miss the Class of 2017 as they embark on the next stage of their lives. We look forward to seeing them again soon.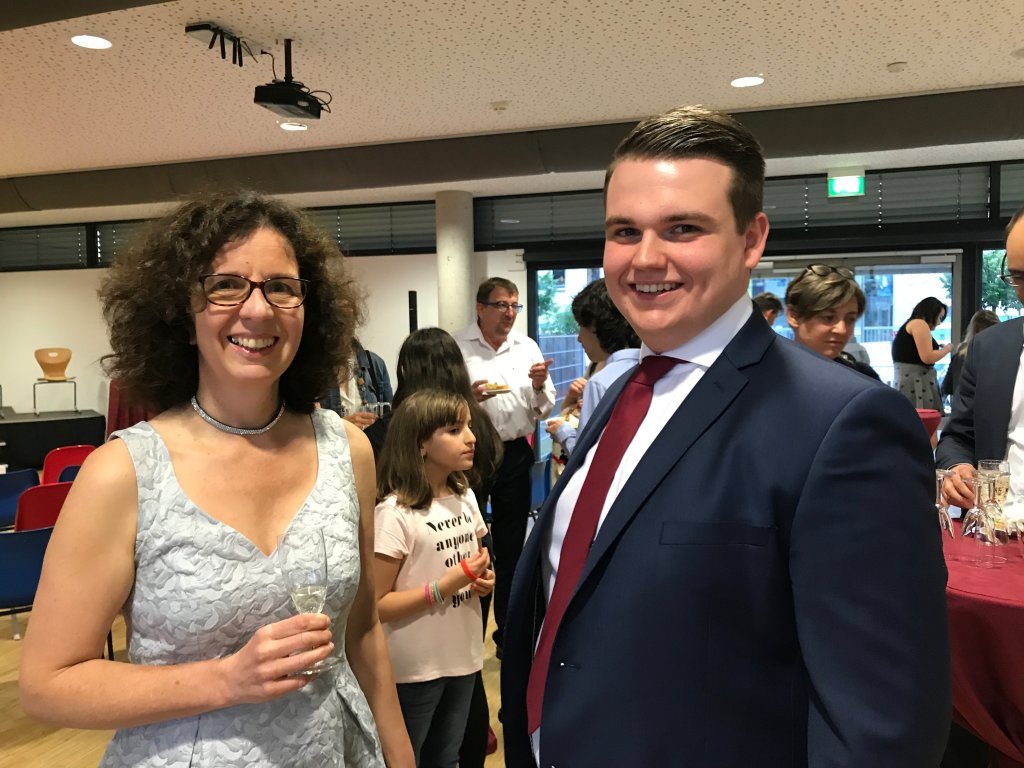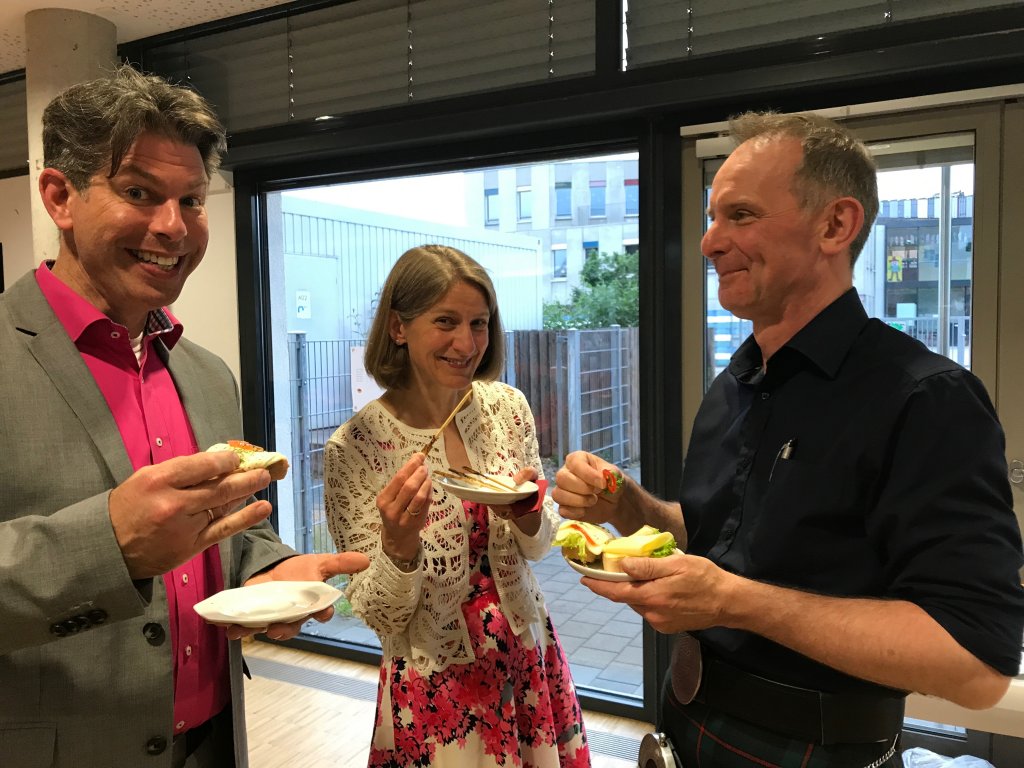 text: KW, photos: AS